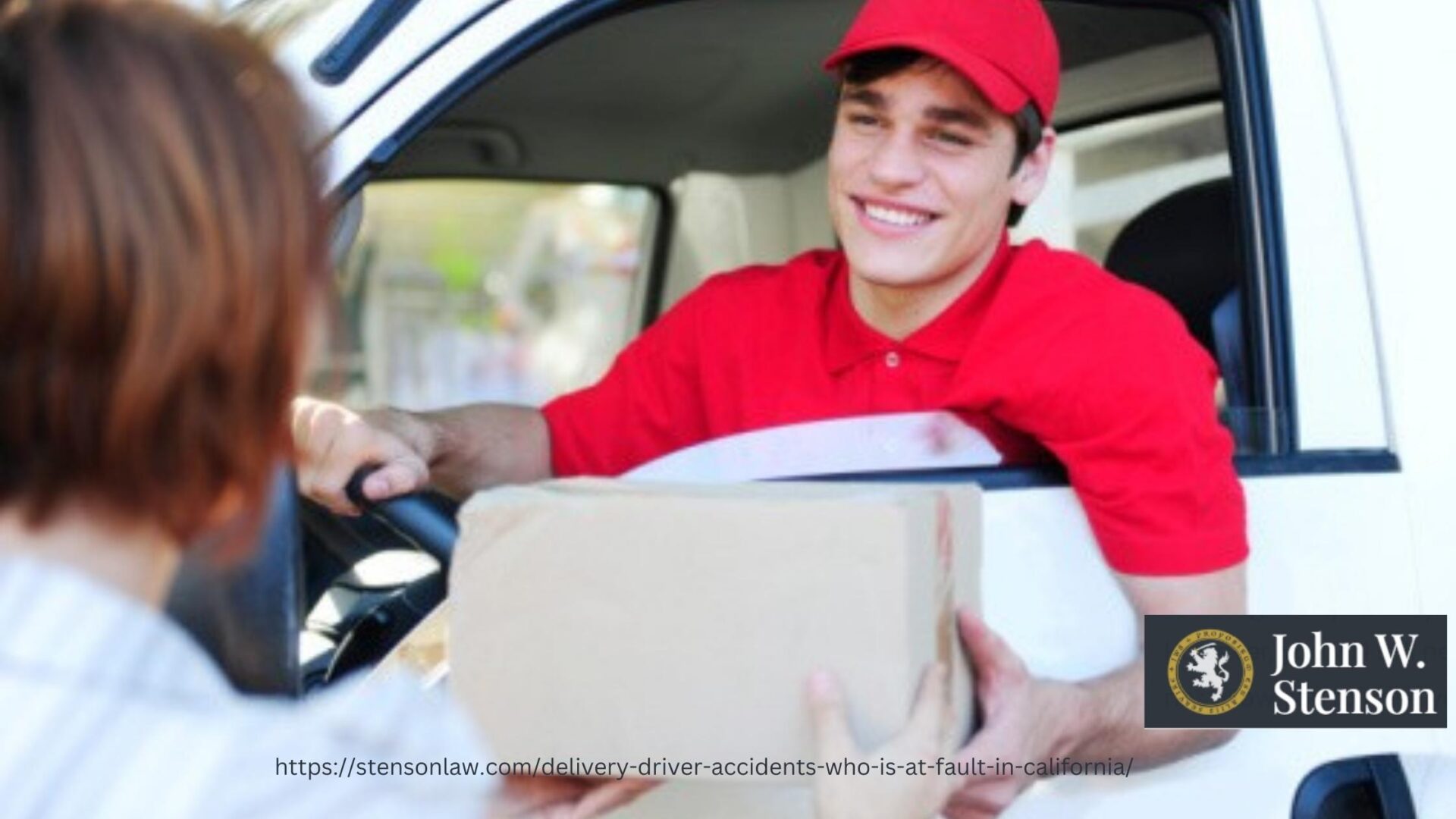 The popularity of food delivery and other services has increased exponentially since COVID-19's emergence. It was already a growing business sector before the global pandemic of 2020. GrubHub and other services such as DoorDash and Instacart offer almost instant gratification for our gastric desires and quick delivery of products to homes and businesses.
Delivery services are a great convenience for our modern society. However, they can also pose a risk of personal injury and accidents. As a result, delivery driver accidents are becoming more fatal as revealed by a 2019 New York Times exposé.
You will likely have many questions if you are involved in a delivery driver accident. This applies regardless of whether the driver was wearing a uniform and driving a clearly marked delivery truck or whether they were an independent contractor such as a Grubhub driver or DoorDash driver. You will naturally want to find out who was at fault and which insurance company is responsible for covering your damages.
Common Causes of Food Service Driver and Delivery Driver Accidents
There are many factors that contribute to the increased risk of accidents involving delivery drivers.
There are more delivery vehicles on roads: This is in response to an ever-increasing need for delivery services. There is a higher chance of collisions occurring due to the increased number of vehicles on the roads. Food delivery services often deliver at peak traffic hours, increasing the risk of accidents.
Drivers are under intense pressure to meet strict delivery deadlines and deliver large quantities of products within a short time frame: This is another factor that has contributed to an increase in delivery driver accidents. One driver in Los Angeles County, working for a Delivery Service Partner, was told that they were being encouraged to use bottles to urinate rather than stopping to take a break. According to the National Highway Traffic Safety Administration, this extreme pressure can cause fatigue, distraction, and driving at an excessive speed. All of these are risk factors for getting into an accident.
Minimally-trained labor force: Delivery services that allow individuals to operate as independent contractors and use their own vehicles have increased the number of vehicles on the roads. However, delivery drivers are often people with little training in driver safety. Amazon's advertisement for delivery drivers clearly states that "no experience in delivery is necessary." Business Insider reports that UPS spends more than $200 million annually on safety training for traditional delivery drivers.
Who is responsible for food service delivery and driver accidents?
Delivery companies are increasingly hiring drivers as independent contractors rather than employees. Delivery companies often hire delivery partners to use their personal vehicles for deliveries. They also require them to have their own insurance policies.
The delivery company may try to avoid liability if you are in an accident with one of these independent drivers. They might claim that the driver at fault was not an employee. The delivery company is responsible for the drivers. An experienced personal injury lawyer can help you seek fair compensation from all parties.
Personal Auto Insurance Policy for the Delivery Driver
You will file a claim with the driver's personal insurance company if they were the at-fault party. Delivery companies often require that the driver's personal insurance be exhausted first. This is especially true if they weren't actively delivering food or parcels at the time of the accident.
California law requires that delivery drivers have minimum auto insurance policies. This means they must carry $15,000 in bodily injury coverage, $30,000 per accident bodily injury coverage, and $5,000 per accident property damage coverage. Your claim could be denied if your delivery driver didn't notify their insurance company they were using the vehicle for commercial purposes. This is required by many individual insurance policies.
The Delivery Company's Commercial Auto Insurance Policy
You can file a claim against the company's commercial auto policy if the driver was not covered by inadequate personal insurance or was actively delivering food or other products at the time of an accident. Many delivery companies have a commercial auto policy or occupational accident insurance which covers their drivers while they deliver food or other products.
If the delivery driver is a traditional employee of the company such as a UPS driver driving a company-branded vehicle, they should be covered by the company's commercial auto policy.
What are the steps to take after a delivery driver accident?
These steps will help you to gather as much documentation as possible if you are in a car accident involving a delivery driver.
Call 911 immediately – if the accident results in injuries.
You must file a police report – This is a crucial step in order to document your injuries and details about the accident. The police must file a report if anyone is hurt on the spot.
Get medical attention immediately – Not all injuries are obvious. You should be evaluated thoroughly after an accident. This is both for your safety and to document the extent of your injuries.
Contact information – Gather information from all parties involved, including willing witnesses.
Photograph important documents – Take photos of driver's licenses, insurance cards, and car registration papers. Vehicle identification numbers and any other document that identifies the driver or service provider.
Photograph the accident scene – Include photos of the wrecked vehicles, injuries, weather conditions, road conditions, and the exact location of the accident.
Get in touch with a lawyer for car accidents – Contact an experienced lawyer immediately after the accident to discuss your rights.
Avoid admitting fault – For guidance, consult your attorney!
You can report the accident to your delivery service – Be sure to take this step under the guidance of your experienced food delivery accident lawyer.
An Accident Lawyer from John W. Stenson in Los Angeles can help!
Contact John W. Stenson, a personal injury lawyer for car accidents, if you were involved in a delivery truck accident, a Flex driver crash, or any other type of delivery service accident. We work tirelessly to ensure that each client receives the best possible outcome. You could be eligible for compensation for medical bills, lost wages, and pain and suffering as well as damages to personal property.
John W. Stenson is an experienced attorney who can help you navigate the complex liability issues that arise after a food delivery or Amazon accident. John W. Stenson's experienced team of trial lawyers has successfully litigated numerous cases involving delivery driver accidents. Let us handle the insurance companies and delivery services so that you can concentrate your energy on recovery. John W. Stenson proudly serves clients throughout California and Los Angeles.
Contact us today at the confidential contact number or phone number below to receive a complimentary consultation about your case.